Testimonials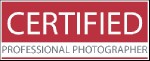 CERTIFICATION MATTERS
Your guarantee that you are working with a professional.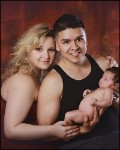 SAMANTHA HENZ - LEGAL PROFESSIONAL AND NEW MOTHER
Thank you so much for everything!!! We absolutely LOVE the pictures! They are gorgeous!!! Diego and I are so happy that you were the person to photograph this special time in our lives! - Samantha Henz, New Mother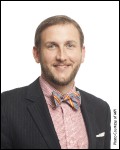 DAVID BASLER - MEETING PROFESSIONALS INTERNATIONAL (MPI)
Tammy is a very talented photographer. I was confident from the start that she would know how best to capture what we needed [for our magazine] and what our featured member would be comfortable with...and she did. The portrait looks great! - David Basler, Director of Publishing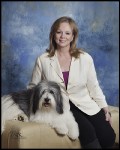 DARLENE F. CROSS, MS, MFT
I have to say, I love the portrait, but I am IN LOVE with the one of my two dogs. That wall portrait is triggering an oxytocin release in my brain. - Darlene Cross, Author of Reinventing Normal - How Choice and Change Shape Our Lives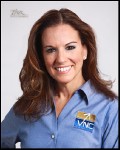 CHARISSE SOLOMON - VNC SALES & MARKETING
...When I initially spoke to you on the phone, regarding executive portraits of our 21 team members, I felt confident that you were the right person for the job, and you definitely did not disappoint me. Your ability to make each person relax and allow their personality to come through, while still looking professional, was commendable. Thank you again for a job very well done! - Best regards, Charisse S. Solomon, Director of Marketing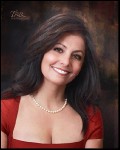 SARAH GUINDY - PROFESSIONAL BANKER, WIFE & MOTHER
Wade and I want to take a moment to express our thanks for the beautiful portraits you took of our family. We were very satisfied and delighted with your professionalism and detailed work on the large canvas piece. I have no hesitation to recommend TRR Photography to family members and friends. I look forward to working again with you soon. - Sarah S. Guindy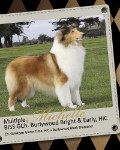 MELINDA SUNNARBORG - BURLYWOOD, reg.
I have to say, I have never, ever approved an ad on essentially the first go-around. I'm sure I have driven other ad designers and editors nuts over the years.... This [ad by TRR Photography] is truly the most beautiful and creative ad I've ever done. - Melinda Sunnarborg, Owner/Operator of Burlywood Collies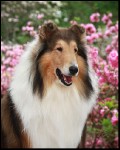 JUDY RITNER - KIOWA RANCH KENNEL
The pictures arrived today and they are fabulous! They were packaged so beautifully and professionally--and look wonderful. I am so happy to have them and look forward to ordering more. - Thank you so much, Judy Ritner, Owner